Earn What You're Really Worth PDF Summary
5 min read ⌚
Maximize Your Income at Any Time in Any Market
How to instill a sense of confidence in the minds of people?
Fear no more because Brian explains what revolves around success, and how you should approach life to maximize your ROI.
Stay tuned, because we intend to encapsulate all the main findings to provide comprehensive guidance.
Who Should Read "Earn What You're Really Worth"? And Why?
Whether you are obsessed with earnings or not, money is an inevitable reality that we must face. To capitalize on the increasing demand for high-quality goods, you must provide the market with even better service.
"Earn What You're Really Worth" is suitable for all adults who want to make the most out of life.  
About Brian Tracy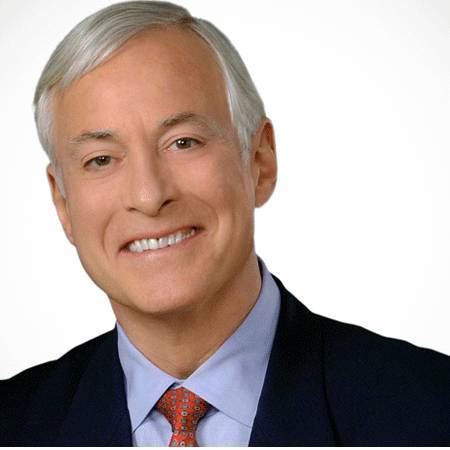 Brian Tracy no longer needs to prove his knowingness to the world, due to the fact that he spent years in identifying and ascertain the causes of success and failure.
He remains one of the most proficient motivators, and authors who wrote: Eat That Frog, The Psychology of Selling, No Excuses, etc.
"Earn What You're Really Worth PDF Summary"
The "To-dos" define your future. Whatever action you take or avoid can be construed as a process which would serve a higher purpose in the foreseeable future.
Don't be deceived by momentary effects, because it takes time to impart wisdom or expertise to others; even yourself.
When it comes to finances, it's best if you learn how to track your incomes. Once you do that, you can allow good-decision making to kick in, and thus develop into a better strategist. The main difference between earners and underachievers is the attitude.
The Great Depression put a spotlight on the weaknesses of the world economy and indirectly caused a global conflict. After the war (1939-1945) not just the Americans but the entire planet looked forward to a better social and economic circumstances.
However, the growth and progress were partially put on hold in 2007, when the world economy once again crushed.  As you can see, these days there's almost no local competitiveness, and the cutting-edge technology grants us the opportunity to showcase our skills in the global arena.
Financial stability and triumph is merely a result of proper planning, hard work, and mental expansion. These rules must be taken into account and investigate thoroughly.
According to a study, the masterminds of their own operations (self-employed workers, leaders) are embedded into the category – rising star. Their self-employment grants them the unique opportunity to shoot for the stars and find fulfillment in whatever they do.
Same as these individuals who run their companies, you must establish a successful partnership and profitable relations with the community to boost your progress.
Utilize the effects of "Seven R's of Personal Management":
Rethink

– Get the lowdown on the changing environment.
Re-evaluate

– Make sure that your vision aligns with your capabilities and influence.
Reorganize

– Execute your daily tasks with utmost efficiency.
Restructure

– Understand the Pareto Principle, and focus on the 20% of work.
Re-engineer

– Improve the cost-benefit ratio and achieve the desired results.
Reinvent

– What would you do if your industry no longer has a place in the market?
Refocus

– Success is not about multitasking, but about commitment in fewer assignments.
Nowadays, we are bombarded with a handful of career advice, which in most case is superficial. Your strategy regarding your profession should be based on in-depth understanding and mental endurance.
Sometimes, your practices can backfire on you, so you must take precautions to ensure the greatest possible return on energy and investment.
Brian Tracy discovered a formula or should we say a blend of 4 strategic points that according to specific analysis, expertise and experience represent the foundation for maximizing the incomes:  
Specialization

– It's not easy to separate the effective areas from the ineffective ones, but it's a step that must be executed. If you want to be a part of a substantial reward and be praised for your skills, you must put your plan into action.
Differentiation

– We cannot emphasize enough of how critical it is to single out one at least one segment that adds to your uniqueness in the market or industry.
Segmentation

– Pinpoint those assets in the market, that contribute most to your income. Or if you are just starting, it's best if you identify every segment that generates compensation in financial terms.
Concentration

– Do you want to stay on the top? – If that's the case, focus your energy and fixate your attention on the company's performance, day in and day out. No one likes to pay you for mediocre work. You have to be outstanding in what you do!
It's estimated that approximately 90% of American workers have a full-time job. And the U.S. economy is driven by at least 1 million new business each year, launched to provide self-employment for those eager to get out of the second-rate circle.   
Whether your business is B2B or B2C, at the end of the day, we are still struggling to beat the market by gauging its competitiveness. Don't rely on outside help and realize that your future is in your keeping alone.
In the same fashion, being able to lead an organization, especially when combined with various components is not something you should take for granted. Efficient management requires involvement from all parties and transparent cooperation.
To earn your real worth, you must absorb the activities you are good at, and delegate the rest to those who find them appropriate and acceptable. Put those projects on a piece of paper, or electronically, and divide the bigger projects into smaller sub-steps.
Key Lessons from "Earn What You're Really Worth"
1.      Define your values, follow a vision
2.      Enhance your communication skills
3.      Deliver a product or service of unparalleled quality
Define your values, follow a vision
You will be shocked to know that most of the people have no idea about what they are trying to do.
On top of that, the environment forces them into making split-second decisions, without examining all possibilities.
Enhance your communication skills
Smooth talkers confident in their agenda and skills have less trouble to get a grip on secure financial future than those who struggle to make an excellent first impression.
Improving your communication abilities can be of particular use to you; a wind in the back that could give you the edge when discussing a possible deal.
Deliver a product or service of unparalleled quality
The market has an increasing demand for mind-blowing skills and prowess in every regard. Becoming an expert in a certain area should be your number one priority.
Think of it this way – Who needs your guidance or roadmap if you haven't reached a level of full-competence.
Like this summary? We'd Like to invite you to download our free 12 min app, for more amazing summaries and audiobooks.
"Earn What You're Really Worth Quotes"
You are always self-employed, from...your first job until the day you retire.
Click To Tweet
The new normal is that we will have to run twice as fast just to stay in the same place, personally, nationally and internationally.
Click To Tweet
The more skilled you become at getting the job you want, the more money you will make and the more choices you will have.
Click To Tweet
One of your most valuable assets is your ability to think and apply your mind toward getting results.
Click To Tweet
Your job is as secure as your ability to render value in excess of what it costs to keep you on the payroll.
Click To Tweet


Our Critical Review
Are we on the same wavelength? – Success sometimes can be canceled at short notice, and it's your job to prevent that from happening.
This book is all about that; it prompts you to take action and keep an eye out for sudden swings.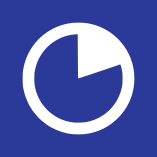 Learn more and more, in the speed that the world demands.