The Momentum Effect Summary
5 min read ⌚
How to Ignite Exceptional Growth
See how momentum generates superiority, competitive edge and consequently leads to profits.
Who Should Read "The Momentum Effect"? And Why?
"The Momentum Effect" is proven to be a valuable asset for managers, leaders, mentors, executives, seniors, financial advisors, consultants and other individuals whose opinion means something. Frequently, companies fail to identify the early signs of defeat, and thereby continue with the same practices.
This classic is more than just a marketing opponent; it covers an array of topics that can transform your company in a flash.
Use this time to underline some key takeaways and ultimately shift from "cost-oriented" to "research-oriented" person. This classic will also give you an insight on how superior goods are built.
Remember, the activities conducted by your colleagues, employees or associates are nothing shorter than an illustration of the previously made arrangements and guidelines to follow some strategy.
About J.C. Larreche

J.C. Larreche is a business consultant and a manager who also works at INSEAD as an Alfred H. Heineken Chaired Professor of Marketing.
As a consultant, he advised numerous global corporation out of the "Fortune 500 corporations" on how to improve to gain momentum in the long run.
J.C. Larreche also heads a strategic development consultancy firm, where he focuses on customer-centricity.
"The Momentum Effect Summary"
Start with your customers by understanding their demands. Often, companies are persistent to continue with their stubborn strategy or operating without the need for feedback. Industrialist used this devastating approach in the early 20th century.
100 years later, the method is not entirely torn off due to self-oriented reasons. However, let's start investigating the wishes, wants and demands. In reality, emphasizing these elements will generate stability and long-term prosperity.
Companies should focus on instant growth, powered by high-quality staff that beats the odds on a yearly basis. The most dangerous scenario is related to visionless enterprises, typical for organizations which are more likely to skim off the top. Although competitors will not merely allow you to increase your market share, your strategy should aim global markets.
"Momentum-deficient firms" put some pressure on the production and continue to carry out processes which produce inferior goods. Companies that forge ahead used their technical know-how and other types of expertise to develop desirable commodities, without increasing the operating costs.
In the meantime, creativity is kept on to a satisfactory level, in order to find new ways to improve in near future. In reality, to resolve these negative tendencies focused on marketing, an organization requires force-free, open-minded hand, guided by the highest decision-making structure.
The public expects your contribution – "solve someone's problem and make money" is probably the most straightforward advice you will ever get. Surprisingly, innovation is not always the answer; you can also borrow an idea and customize it later to fit your standards.
Don't stick to "costly promotional campaigns" in the interest of all stakeholders. Become ruthless, despite all the societal restrictions imposed on your organizations. Your business endeavor is a reflection of the inside operations that manifest what is going on within the company.
Marketing spenders have lesser funds to improve these systems and consequently produce higher market value.  
Take Apple's products for example:– Why the world loves these commodities? Are they an overnight brand-new revelation? The bottom line is, not even Steve Jobs achieved success in a matter of months, without continually attempting to get the picture of what the market requires. This surely highlights once again the concept –
"Research"; and neglects the impact of extensive marketing campaigns. In other words, if you are a dreamer, hoping for an overnight boom, perhaps you should re-examine your idea.
Keep things real, form groups and use Apple's strategy for targeting new customers and winning markets. In essence, the loyal customers make the difference. In this case, Apple received an outside help, earned its self-sustaining reputation and gained business momentum.
Why so few managers believe in this practice? Why is it infinitely more natural to pump up those promotion costs, and act as if operating processes are flawless. A must-have for the customer is a priority for Apple.
This huge global brand focuses on those things, which are prone to change, in order to develop "high-tech" products. J.C. Larreche (business professor and consultant) impartially examines some of the companies that have such mind-blowing momentum, and the process of gain it.
Key Lessons from "The Momentum Effect"
1.      Beat the odds, and become enforce some "momentum" practices
2.      The "product-driven" method over Marketing-centric organizations
3.      Behind the scenes, in the product development process
Beat the odds, and become enforce some "momentum" practices
In fact, the momentum relies on not just environmental circumstances, but also on internal synchronization.
It's incredibly difficult to integrate all processes and pursue higher goals without bumping into issues like employee resistance.
The "product-driven" method over Marketing-centric organizations
Any type of growth doesn't strictly depend on marketing; momentum deserves a lot of credit for making things happen.
A study conducted in the mid-2000s shows that companies have capitalized on their capabilities and increased "shareholders value up to 80% due to the customer-centric orientation.
This example displays how growth in revenues emanates, and why you should reconsider to lower down your marketing budget and put more emphasis on "The Momentum Effect".
Behind the scenes, in the product development process
What would you do after your organization has decided to redesign the existing products (or build new ones) and make some improvements? – Probably go along with the process, right?
Nevertheless, you as a manager or associate should go for identifying the target audience.
Even if your company has created the best product according to its own standards, the potential customers may or may not be amazed by it; thereby conducting a research and discover their preferences is a top-notch priority.
Like this summary? We'd Like to invite you to download our free 12 min app, for more amazing summaries and audiobooks.
"The Momentum Effect" Quotes
Momentum is a journey, not a destination.
Click To Tweet
Power offers...deliver compelling value to customers, who in turn offer compelling equity to the business.
Click To Tweet
"Momentum is dynamic. In business, success can vanish in a flash unless it is constantly renewed.
Click To Tweet
Value is not something that just exists, waiting for firms to come along and harvest it.
Click To Tweet
Momentum accumulates energy from its own success, and provides ever-increasing acceleration for firms smart enough to build and harness it.
Click To Tweet


Our Critical Review
The book doesn't shy away from using "people's language" when clearing up the power of momentum.  
We prescribe this treatise on customer-driven individuals, managers, and owners who are tired of following marketing methodologies without seeing any results.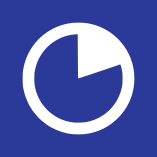 Learn more and more, in the speed that the world demands.