The Psychology of Winning Summary
5 min read ⌚
Ten Qualities of a Total Winner
Ever noticed how the people who have really succeeded in life resemble each other?
And not just a little, might we add!
Whether you're listening to one successful TV show host or another, to a basketball player or a golfer, to a famous CEO or a celebrated self-help trainer, some traits seem al but hardwired in their characters.
Dennis Waitley, in "The Psychology of Winning", extracts the ten most important features of this kind and explains how you can obtain them too, in a neat, comprehensible manner.
And we are here to summarize them in an even neater and more readable way.
But, first off –
Who Should Read "The Psychology of Winning"? And Why?
As is the case with many other books on our website – practically everybody! "The Psychology of Winning" is a ten-step road to success and a ten-stage program to becoming a winner. In other words, it's exactly what you need if you're feeling like you're a little behind in the ongoing rat race around you.
About Dr. Denis Waitley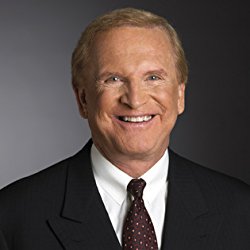 Denis E. Waitley is an American author, consultant, and Hall of Fame motivational speaker. He has written many bestselling books ("Seeds of Greatness", "The Winner's Edge") and sold millions audio versions of his works.
An advisor to astronauts and presidents, CEOs and Olympic gold medalists, Waitley's status in the world of motivational speakers is nothing short of legendary.
The Psychology of Winning Summary
Just look at the book's subtitle:
"Ten Qualities of a Total Winner".
Now, a simple thought exercise:
How many chapters do you think Waitley's book has?