Tribes Summary – Seth Godin
5 min read ⌚
We Need You to Lead Us
If you lead the people passionately, without any doubt a tribe of professionals will form around you.
We summarize the critical elements of such organization and all the things linked to it.
Who Should Read "Tribes"? And Why?
Either you are born leader, or you'll always be strangled in mediocrity. Motivate yourself explore the advantages of a tribe, learn from leaders whose goals are aligned with the tribe's vision.
Although today's society and digital age provide the people with tons possibilities, the population is behaving shamelessly. No real effort, no energy nor desire has been pointed towards a tribe.
Make an effort to build a small impenetrable tribe, don't go for a larger one at least not yet.
The trick is to create a small audience of real and intimate believers that will gradually expand. Keep some things hidden, let them explore, curiousness represents the ticket to a larger group of followers.
About Seth Godin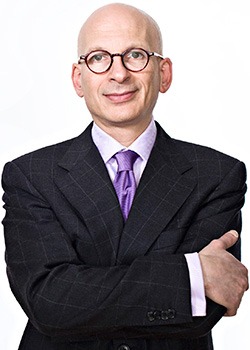 Seth Godin was born on 10th July 1960 in Mount Vernon (NY). A real American dreamer, renowned author, businessman, speaker, and a marketer who realized the power of curiosity.
Godin obtained his bachelor degree (computer science) from the Tufts University in 1982. Soon after graduating, he started working for Spinnaker Software; he remained there for three years.
The knowledge he received while working for Spinnaker helped him to launch Yoyodyne in 1995 and selling it three years later to Yahoo for astonishing 30 million dollars.
Afterwards, Yahoo offered him an executive position in the company as a direct marketing vice-president.
It's worth mentioning that he also wrote several other best-sellers such as: Linchpin, Tribes, Purple Cow, and All Marketers Are Liars.
"Tribes Summary"
The history tells us – for millions of years the people have gathered in tribes to make their survival easier. The digital era allows tribes to form with greater ease and coordinate for mutual benefits.
Do you consolidate with others to make your life better, enjoying common hobbies, personal interests, political opinion, and professional projects?