The Leaders We Need Summary
5 min read ⌚
And What Makes Us Follow
The embodiment of real leadership is having a large base followers. A symbol of trust and self-sacrifice.
The study of leadership reveals secrets unknown to many companies, which may gradually modify all the operations.
The lack of real leaders forced the firms to create a "Monster" within their circle that can cope with various types of issues.
Who Should Read "The Leaders We Need"? And Why?
Companies complain that their motivating techniques don't produce the expected results. Don't live on the verge of probability, leave open space for new possibilities but define your goals. Eager leaders have to embrace heart-leadership, to be a symbol of mental clarity, and willingly to solve other people's problems.
The response they give will shape them as not only as a leader but as humans.
Leadership is an essential asset to the U.S. culture which by all means is the only solution to the health-care crisis that is currently unfolding. "The Leaders We Need" is prescribed not only for Americans but for all young and middle-aged persons all over the world eager to exploit the benefits of true leadership.
About Michael Maccoby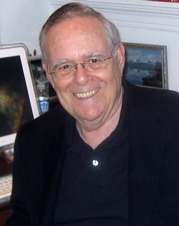 Michael Maccoby is an American-born writer, psychoanalyst and an expert in leadership methodology. He was born on March 5th, 1933 in Mt. Vernon. He received his college degree from Harvard and a year after he became the president of the Harvard Crimson.
Michael wrote "The Gamesman" and co-authored several other books.
"The Leaders We Need Summary"
Conservative organizations provided the people with controversial context covering the 20th-century concept of leadership. This literature includes management skills which the bureaucrats used in the industrial era. Its controversy relates to the "shallow" vision back then and their limited knowledge of management stopped the progress of the community.
The U.S companies began to use business strategies that leverage capabilities in the early 20th century which generated a brand-new system. Frederick Winslow Taylor, one of the leading experts on the topic, supported the idea of building standardized tools that according to his beliefs would ease up procedures.
He acknowledged the theory that employees when guided without questioning nor complaining produce the best results. He advocated for unthinking entities which will create a business value for the company.
In the early 20s, syndicates started to form, immigrant workers from all over the world protested for several reasons. They didn't agree with the leadership stimulated by the industrialists, and they wanted their voice to be heard. The free-minded workforce started to shape, and the owners had little choice but to grant them freedom and other benefits.
This unique framework was subjected to many discussions which ultimately forged a new conclusion. The modern era brought the slow transition from industrialism and bureaucracy to free-minded customer-centric organizations.
Elton Mayo, an expert in all matters of leadership, co-led with focus on discovering two crucial facts linked to some guidance within enterprises. The audience interpreted both theories differently. One of them received widespread adherence, while the other one didn't gain any credit. The facts were:
Money is a trade tool, don't use it as a motivator for workers. Only an energetic and kind boss could boost the company with high-quality management strategies.
Managers who welcome playfulness and entertainment while working on improvements or system designs can boost their businesses even more.
The author of "The Leaders We Need" Michael Maccoby and an anthropologist and psychoanalyst by profession explain his analyzes conducted in the field of leadership. His expertise on the subject (more than three decades of experience) gives him credibility to challenge today's so-called modern management with concise theories.
The basic thesis is simple – the digital time requires a leadership model which sidesteps the industrialism era with its bureaucratic features. Leaders should carefully select their followers; the selection is a subtly conducted process.
New family structures start to appear, people adapt in all ways possible – physically, mentally, financially, etc. Select the perfect "follower-profile" according to your preferences. In his texts, Maccoby interprets these "high-profile" workers as interactive individuals with a series of demands.
People tend to get suspicious of your intentions if you do not provide them a guide. Leadership is all about that. The way you deal with your closest ones reflects your strength in the office. As our physical part evolved for thousands of years, the same thing awaits every concept that we've discovered.
There are many theories based on facts, but the majority of the discoveries gives us space to examine further. Don't be a closed book, ignite your passion for handling issues and you'll become the winner at the end of the road.
All you need is a proper guidance, which Michael Maccoby voluntarily provides. You can start by redesigning your to-do list, if you have none, then create it. You'll be amazed at how a simple sheet of paper can prove useful.
Key Lessons from "The Leaders We Need"
1.      From bureaucracy to cooperation
2.      Understand how to deal with followers
3.      Evaluate your abilities
From bureaucracy to cooperation
The era of the bureaucrats has left this world. Even though we witness traditional families and cultures, efficient leaders give priority to collaboration and team effort.
Reevaluate the real values and see what your business desperately needs.
Understand how to deal with followers
People favor following rather than having followers. Often some individuals are forced to follow leaders, an utterly wrong policy which generally leads to a financial disaster.
Become their friend, let people see your benevolence by promoting a common welfare.
Evaluate your abilities
The organization listens to reason. Measure the organization's effectiveness on a scale from one to ten.
Use the anonymous results to confront "the party boys" within your group. This procedure will put your intelligence and leadership abilities to the test. That is precisely what every decision-maker needs.
Like this summary? We'd Like to invite you to download our free 12 min app, for more amazing summaries and audiobooks.
"The Leaders We Need" Quotes
President George W. Bush has taken big gambles without fully understanding the odds or the consequences of failure.
Click To Tweet
Would-be organizational leaders: Keep in mind...the people you need to help you succeed aren't all just like you.
Click To Tweet
The leaders we want are not always the leaders we need.
Click To Tweet
The interactive social character has been formed in a world in which we must adapt to constant change, and we can't count on stable institutions to take care of us.
Click To Tweet
"The leaders...needed in a given context must engage the social character of followers.
Click To Tweet


Our Critical Review
The emphasis is placed on personal intelligence, collaboration among departments and most importantly teamwork. We contribute and endorse the method of tackling leadership issues with a proper education, long-term vision, attitude and ultimately kindness.


Just a regular guy with a knack for writing, and digital marketing.
Emir is the Head of International and SEO at 12Min. In his spare time, he loves to meditate and play soccer.