How to Become CEO Summary
3 min read ⌚
The Rules for Rising to the Top of Any Organization
Following a set of principles almost blindly is not a good strategy.
"How to Become CEO" advocates for openness and real determination that is triggered by these laws.
Taking full advantage of the situation doesn't come simpler than this!
About Jeffrey J. Fox

Despite being a writer, Jeffrey J. Fox is the founder of a marketing consulting company and an award-winning marketer.
"How to Become CEO Summary"
Written in concise and easy-to-understand style, Jeffrey R. Fox displays insightful information for everyone who intends to climb the corporate ladder and flourish financially. Anyone in the workforce must follow the chain of commands and a set of rules that describe the company's policy.
Taking into consideration these methodologies can produce growth on all scales, including your professional endeavors.
The Chief Executive Officer (CEO) of any organization must anticipate the organization's reaction to specific changes and enforce a set of metrics to estimate the growth and success. Following Jeffrey J. Fox's commandments are vital, regardless of your status.
Embrace challenges will ultimately bring you more money. Thriving on opportunities is the best way to find your innateness and employ it so that all your assignments would be executed with utmost professionalism and dedication.
What to do, when things take a sudden turn to an unpleasant direction? Don't try to hide any of your problems and take full responsibility for your actions by acknowledging your mistakes. Report unethical behavior of the colleagues and see if the issue insists upon new resolution.
Avoiding procrastination is critical for solving difficulties and sidestepping dispute points on the long-run. Convert every temporary "puzzle" into an opportunity to grow and enhance.
If you are short-tempered, you've got a lot of work ahead if you want to become the leader everyone deserves to have. Not cracking under pressure is a trait known only to strong and independent leaders, who don't make false accusations to save their skin.
In undesired circumstances, they remain calm and sober, instead of pointed their finger at someone. Such reactions reflect your weaknesses, not your strengths, which are best portrayed while being stranded on an isolated island – meaning left on your own.
Becoming a real decision-maker takes more than just a simple sacrifice. Showing real eagerness and manners on and off the court separates mediocre from super-managers. In such regards, keeping yourself physically fit, and in top physical condition is the perfect recipe for lifting the spirits of everyone around you.
Fuel your endeavors with new energy and a sense of "not-backing-down"!!
Key Lessons from "
How to Become CEO
"
1.      Distinguish yourself from the rest
2.      Become a strong leader
3.      The power of listening
Distinguish yourself from the rest
Having good manners is not a question of religion or culture, it's advisable for each and every one. Being a good leader means to behave politely and respectfully.
The moral responsibility of saying "thank you"; "you are welcome," "please be seated" speaks very highly of you.
Become a strong leader
Strong leaders know how to get the best out of anyone. They instigate new mindset in the organization that is no longer based on "why" but on "when."
All the employees must be encouraged to contribute with their ideas by giving them trust and freedom to speak their mind.
The power of listening
Real leaders are observers. They assess the situation by detecting subtle problems that occur on all levels. In order to do that, they must be great listeners.
Keeping your eyes on the group will give you the edge when difficult times threaten the organization's prosperity.
Like this summary? We'd Like to invite you to download our free 12 min app, for more amazing summaries and audiobooks.
"How to Become CEO" Quotes
To know your customers is to know your future. When the phone rings, twelve people ought to dive to answer it.
Click To Tweet
Executives reorganize companies, eliminate jobs, and excuse the chaos by saying they are 'two or three levels closer to the customer.' Bunk! There are no barriers between anyone in the corporation and the customer.
Click To Tweet
People who feel good about themselves and their jobs will contribute at high levels.
Click To Tweet
Regularly practice something Spartan and individualistic. Do something that you know very few other people are willing to do. This will give you a feeling of toughness, a certain self-elitism. It will mentally prepare you for the battle…
Click To Tweet
Coming in forty-five minutes early and leaving fifteen minutes late is an hour a day. That's two hundred fifty hours a year or 31 days. You can get ahead quickly working one extra month a year.
Click To Tweet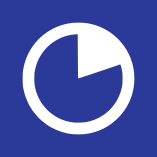 Learn more and more, in the speed that the world demands.