Secrets of Power Negotiating Summary
5 min read ⌚
Inside Secrets from a Master Negotiator
Schh, let us tell you a secret.
In negotiations, there's no such thing as a win-win situation. It is a myth rarely materialized in reality.
You live your life continually negotiating: a better salary, a better price for the car you want, a lower price for the goods you buy, etc. So, if win-wins do not exist, what can you do? Are you supposed to bear the losses?
Of course not. You should just learn a few things that will raise your chances of making deals you will be satisfied with.
So, we present you the basics of those principles, extensively explained in "Secrets of Power Negotiating".
Who Should Read "Secrets of Power Negotiating"? And Why?
This book is a rare find!
In it, you will find pages full of valuable strategies that you can utilize in business and everyday life.
The insight you will pick up from this book will come in as convenient in daily events, such as purchasing an apartment, as it will when your business's success is in the picture.
We recommend it to all readers since everybody can benefit from knowing how to negotiate a better deal.
About Roger Dawson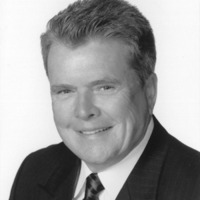 Roger Dawson was born in England, but immigrated to the US in 1962 and became a US citizen ten years later. He was the president of one of California's most prominent real estate companies. In 1982 he decided to become a full-time speaker and author.
"Secrets of Power Negotiating Summary"
You have heard of win-win situations, right? Most probably, you have not only heard of them, but you also try to live your life by creating win-win.
If that is the case, stop doing it!
Win-wins do not occur often enough to make the concept significant. In many transactions, the odds are that the opposite side wants to get the same things as you. Power Negotiators comprehend this and use It to their advantage.