John C. Maxwell – A Journey of 100 Steps
6 min read ⌚
Seth Godin and Daniel Goleman are not just names you casually throw around. They are giants in their fields and colossi among the popular intellectuals of today. Consequently, you wouldn't be too surprised to find their names – at positions #2 and #6 – in a list of the top 50 leadership and management experts in the world.
Well, John C. Maxwell is above them on the list. Above everybody, in fact. Because, in the world of leadership, he's a more than a giant: he's a titan.
Who Is John C. Maxwell?
John Calvin Maxwell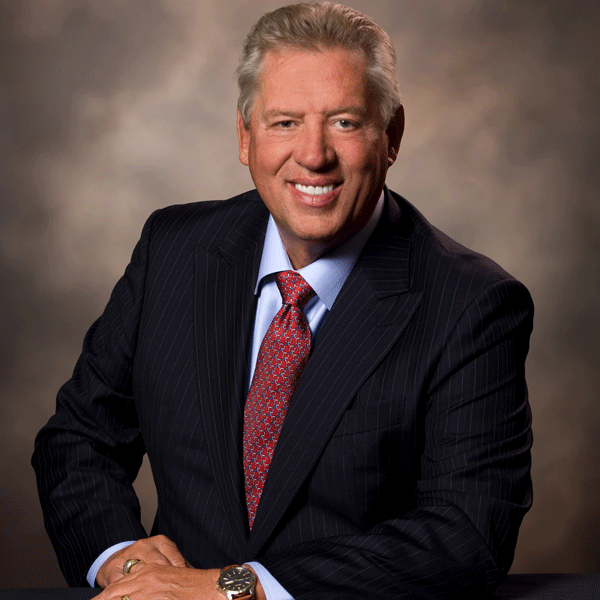 was born in Garden City, Michigan, in 1947, in a devoutly Christian family.
Much like another self-help intellectual heavyweight, Stephen R. Covey, he followed his father into ministry. In fact, all of his degrees are from Christian universities: a BA from Ohio Christian University, an MDiv from Azusa Pacific University and a D. Min. from California's Fuller Theological Seminary.
You can't become a Doctor of Ministry if not simultaneously engaged in practical ministry, so it should come as no surprise to the reader that, starting from the 1970s, John Maxwell has preached at numerous churches in Ohio, Indiana, Florida, and California.
He became a senior pastor at the evangelical Skyline Church in La Mesa in 1981 and served at this position for the next 14 years. During his tenure, the church tripled its average weekend attendance, becoming a megachurch in the process with over 3,000 visitors per week.
In 1995, Maxwell stepped from this position to focus on "INJOY Stewardship," a company he founded in 1992 with a vision to "not simply help churches raise money, but rather, to help churches raise more fully surrendered followers of Jesus."
During this time, Maxwell will be able to spend more hours of his time writing and publishing, and, in few years, he will become a household name in the world of leadership.
Three of the books he will write during this period will become "New York Times" bestsellers, selling over 1 million copies in a fairly short period: "The 21 Irrefutable Laws of Leadership," "21 Indispensable Qualities of a Leader" and "Developing the Leader Within You."
He would follow the success with many other classics, among them "Leadership Gold," "The Five Levels of Leadership," "Talent Is Never Enough," "Put Your Dream to the Test," and "Thinking for a Change."
Not surprisingly, in 2005, Maxwell will be inducted in Amazon's Hall of Fame, as one of its 25 inaugural members, rubbing shoulders with Stephen Covey, Johnson and Blanchard, Jim Collins, and Marcus Buckingham – you know, few spots below the towering Tolkiens and J. K. Rowlings ruling the universe of fictional books.
By this time, Maxwell would once again return to congressional ministry at Florida's Christ Fellowship, where he is still a pastor.
In addition to "INJOY," Maxwell has founded "The John Maxwell Company," "The John Maxwell Team" and "EQUIP," and has supposedly trained more than 5 million leaders in almost every country in the world. He has spoken to and consulted numerous Fortune 500 companies and even presidents of nations.
He believes that "everything rises and falls on leadership" and that everyone can create a legacy with some help. As he states on his website, he has always dreamt of impacting the world and changing lives one at a time.
Mission accomplished: his books and his speeches have done exactly that for at least 70 million people.
To lead any way other than by example, we send a fuzzy picture of leadership to others. If we work on improving ourselves first and make that our primary mission, then others are more likely to follow.
Best John Maxwell Books
#1. The 21 Irrefutable Laws of Leadership Summary: Follow Them and People Will Follow You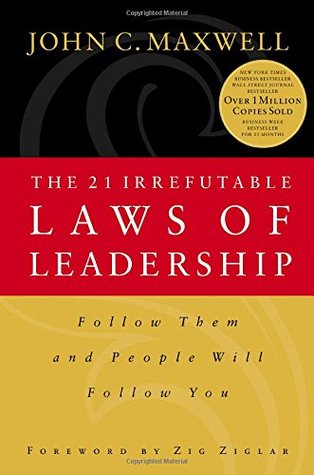 By 1999, the highly prolific John Maxwell had already written and published no less than 14 books. And most of them were successful in their own right. But, when in 1999, he decided to distill everything he had learned in the previous three decades of his life and wrote, we suppose that even he couldn't have been aware that he had written a leadership guidebook for all times.
Because "The 21 Irrefutable Laws of Leadership" is exactly that – even two decades after it first appeared. The book lists 21 laws which, as its subtitle suggests, are all you will ever need to follow if you want other people to follow you.
The best thing is that each of these laws is backed with interesting real-life examples and even more interesting historical anecdotes, making the book both practical and delightful read.
You can't move people to action unless you first move them with emotion… The heart comes before the head.
#2. The 360o Leader Summary: Developing Your Influence from Anywhere in the Organization

There's a problem with leadership books. Call it a paradox, if you will, but It's still a problem, nevertheless. Namely, leadership books are usually written for people who don't really need them. Or, in other words – for leaders.
And there's the catch: "how to be a good leader" isn't exactly a question the answer to which interests about 90% of the population. Because, after all, most of the people aren't on the top – and merely work under somebody.
Well, not if you ask John Maxwell. "The 360o Leader" is a paradigm shifter, a theoretical framework and comprehensive guidebook written under the premise that middle-level managers can – and have – lead not only those below them but also those across and above them.
As organized as you would expect from a John Maxwell book, "The 360o Leader" dispels 7 myths, describes 7 challenges, defines 5 values and delves deep into the 9 lead-up, 7 lead-across and 7 lead-down principles.
All in all – 42 new things to learn and remember. So, twice the number of irrefutable laws of leadership!
Leaders must be able to lead other leaders – not just those below them, but also those above and alongside them.
#3. Failing Forward Summary: Turning Mistakes into Stepping Stones for Success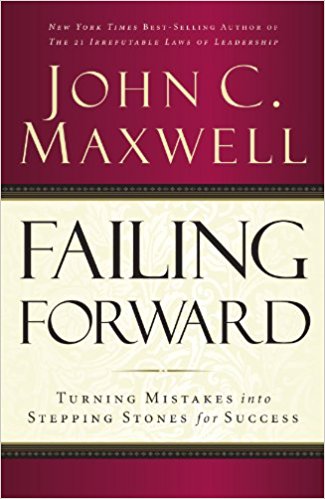 "Achievers are given multiple reasons to believe they are failures," writes John Maxwell in "Failing Forward," his much-loved motivational gem. "But in spite of that, they persevere. The average for entrepreneurs is 3.8 failures before they finally make it in business."
In other words, you need to start four companies before you create the one which will finally make you a successful person.
This means three things. First of all, that "in life, the question is not if you will have problems, but how you are going to deal with your problems." Secondly, that the difference between being a successful person and a failure is neither talent nor skill – but grit and determination.
Finally, it means that there are two ways to look at mistakes: either as the final goal of your journey or as a stepping stone for success.
Which one of the two makes more sense?
It will make even more once you finish this book.
The essence of man is imperfection. Know that you're going to make mistakes. The fellow who never makes a mistake takes his orders from one who does. Wake up and realize this: Failure is simply a price we pay to achieve success.
Like this summary? We'd Like to invite you to download our free 12 min app, for more amazing summaries and audiobooks.


"John Maxwell Quotes"
The measure of a leader is not the number of people who serve him but the number of people he serves.
Click To Tweet
Anyone can steer the ship, but it takes a leader to chart the course. Leaders who are good navigators are capable of taking their people just about anywhere.
Click To Tweet
Talent is a gift, but character is a choice.
Click To Tweet
Small disciplines repeated with consistency every day lead to great achievements gained slowly over time.
Click To Tweet
You will never change your life until you change something you do daily. The secret of your success is found in your daily routine.
Click To Tweet


Final Notes
Unlike most of the self-help authors out there, John C. Maxwell is a firm believer in organization and examples.
That's why you know exactly what you can expect from his books. Finely-written, neatly structured cohesive textbooks which work both as insightful collections of didactic anecdotes and life advices and as textbooks for success and greatness.
Unsurprisingly, almost every book he has ever written ­is a bestseller. And he has topped the Leadership Global Gurus annual list for the past six years!


Just a regular guy with a knack for writing, and digital marketing.
Emir is the Head of International and SEO at 12Min. In his spare time, he loves to meditate and play soccer.