John C. Maxwell – A Journey of 100 Steps
6 min read ⌚
Seth Godin and Daniel Goleman are not just names you casually throw around. They are giants in their fields and colossi among the popular intellectuals of today. Consequently, you wouldn't be too surprised to find their names – at positions #2 and #6 – in a list of the top 50 leadership and management experts in the world.
Well, John C. Maxwell is above them on the list. Above everybody, in fact. Because, in the world of leadership, he's a more than a giant: he's a titan.
Who Is John C. Maxwell?
John Calvin Maxwell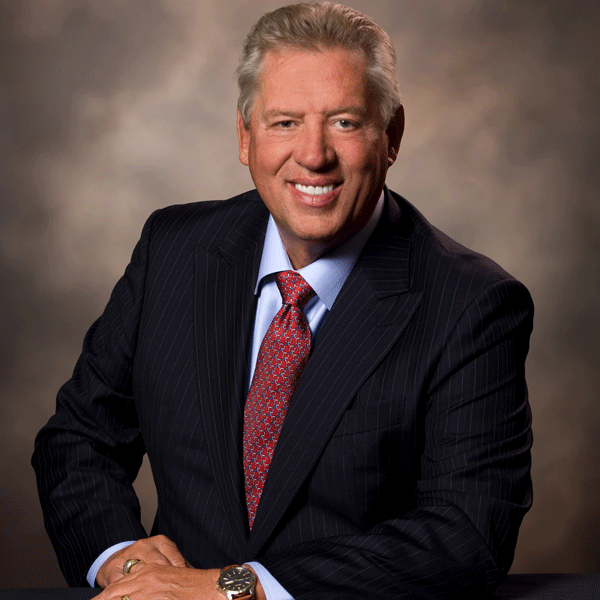 was born in Garden City, Michigan, in 1947, in a devoutly Christian family.
Much like another self-help intellectual heavyweight, Stephen R. Covey, he followed his father into ministry. In fact, all of his degrees are from Christian universities: a BA from Ohio Christian University, an MDiv from Azusa Pacific University and a D. Min. from California's Fuller Theological Seminary.
You can't become a Doctor of Ministry if not simultaneously engaged in practical ministry, so it should come as no surprise to the reader that, starting from the 1970s, John Maxwell has preached at numerous churches in Ohio, Indiana, Florida, and California.
He became a senior pastor at the evangelical Skyline Church in La Mesa in 1981 and served at this position for the next 14 years. During his tenure, the church tripled its average weekend attendance, becoming a megachurch in the process with over 3,000 visitors per week.
In 1995, Maxwell stepped from this position to focus on "INJOY Stewardship," a company he founded in 1992 with a vision to "not simply help churches raise money, but rather, to help churches raise more fully surrendered followers of Jesus."
During this time, Maxwell will be able to spend more hours of his time writing and publishing, and, in few years, he will become a household name in the world of leadership.
Three of the books he will write during this period will become "New York Times" bestsellers, selling over 1 million copies in a fairly short period: "The 21 Irrefutable Laws of Leadership," "21 Indispensable Qualities of a Leader" and "Developing the Leader Within You."
He would follow the success with many other classics, among them "Leadership Gold," "The Five Levels of Leadership," "Talent Is Never Enough," "Put Your Dream to the Test," and "Thinking for a Change."
Not surprisingly, in 2005, Maxwell will be inducted in Amazon's Hall of Fame, as one of its 25 inaugural members, rubbing shoulders with Stephen Covey, Johnson and Blanchard, Jim Collins, and Marcus Buckingham – you know, few spots below the towering Tolkiens and J. K. Rowlings ruling the universe of fictional books.