Rich Dad Poor Dad PDF Summary
17 min read ⌚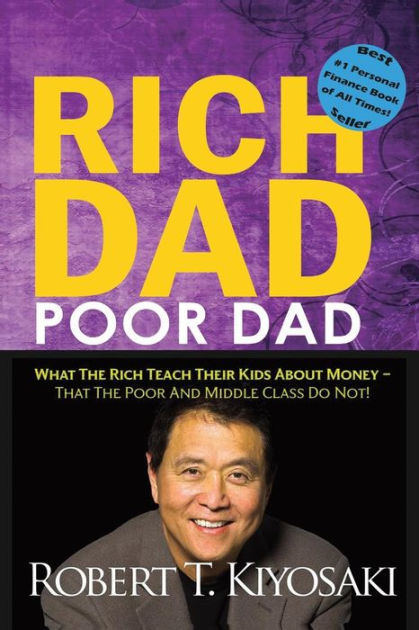 What The Rich Teach Their Kids About Money – That The Poor And Middle Class Do Not!
In the bestselling personal finance book of all time, Robert Kiyosaki challenges the way people around the world think about money and investing.
Think you need a high income to become rich? Think having a house is an asset? Do you know the difference between good and bad debt?
Who is controlling your behavior? How does our cultural background inflicts pain and ignites an emotional fire from within?
Take into consideration many aspects, and start investing your money, instead of keeping it in a coffin.
---
In Rich Dad Poor Dad, Robert Kiyosaki shares the story of his two dads: his real one, the "poor father", and the father of his best friend, the "rich father".
The first one was well-educated and worked as an employee his whole life.
The latter has street smarts and used that to become an entrepreneur, eventually becoming one of the wealthiest men in Hawaii (and Kiyosaki's mentor).
---