The Handmaid's Tale PDF Summary
5 min read ⌚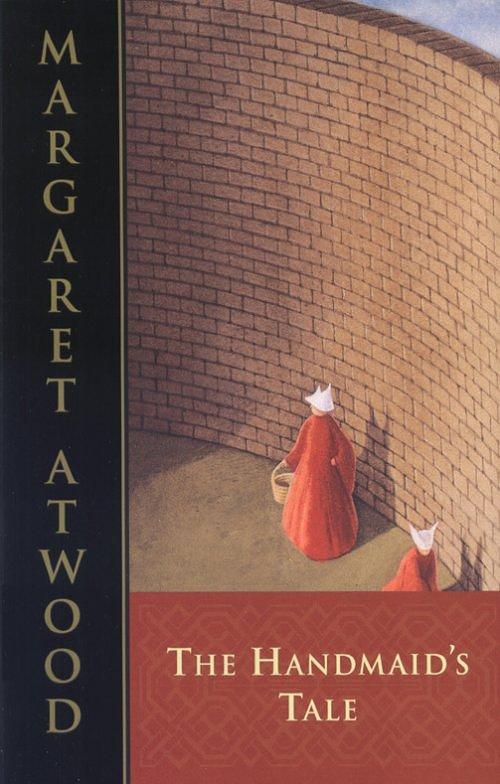 If you have not heard of the book, then you are one of the few!
Recently adapted into a Hulu Tv Series, this book is impossible not to like.
What is it about?
Read on!
Who Should Read "The Handmaid's Tale"? And Why?
"The Handmaid's Tale" is a story about a fictional world: The Republic of Gilead, in which women are no longer fertile and religious right has taken power over the state.
It is a compelling story with complex characters and narration, that will hook you from the very beginning and not leave you alone until the very end (and maybe even long after that as well).
We recommend it to all lovers of dystopian narratives, as well as readers who enjoy a good story and beautiful language.
Margaret Atwood Biography

Margaret Atwood is an internationally recognized award-winning, and highly prolific writer, of more than forty novels, essays and short stories.
"The Handmaid's Tale" was originally published in the 80s and recently adapted into a TV series.
Plot
Set in an alternate reality "The Handmaid's Tale" tells the story of Offred, a Handmaid living in The Republic of Gilead is a theocratic, totalitarian state that is a new republic in place of the United States of America.
Humanity has reached a point when women are no longer fertile, so the very few women that are able to reproduce are taken by the state and assigned to rich couples that cannot conceive children.
Offred is assigned to the Commander and his spouse, Serena Joy, an advocate for "traditional values" and a former writer, that has given up her previous passions.
Offered is not the real name of the protagonist – readers soon realize that all Handmaids are named as a possession of a certain family: of plus the name of their commander.