The Ideal Team Player PDF Summary
6 min read ⌚

How to Recognize and Cultivate the Three Essential Virtues: A Leadership Fable
If you know anything about Patrick Lencioni, you probably didn't need that subtitle: of course, it's a leadership fable, possibly one of your favorites!
This one's about "The Ideal Team Player."
Who Should Read "The Ideal Team Player"? And Why?
If you're interested in sports, you've probably noticed that haphazard groups of extra-talented individuals are never as good as teams of average players with a good manager.
Why?
Well, because – as they say for quite a long time – there's no "I" in "Team."
"The Ideal Team Player" is the book you should read if you want to build an all-star team at your company. So, if you are in HR or you are a company owner/leader, and you think you could really use a little guidance from someone who knows a thing or two about good teams, then don't hesitate to buy this book and take Patrick Lencioni's advice.
It works both ways: Lencioni's fable can help you even if you are an employer who can't fit in, but would really want to become a good team player.
About Patrick Lencioni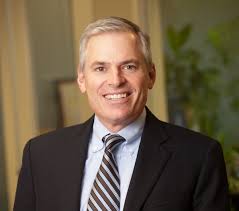 Patrick Lencioni is an American author, consultant, and keynote speaker. He is the founder and the president of The Table Group, a management counseling firm.
Deemed by the "Wall Street Journal" as "one of the most in-demand business speakers," Lencioni has so far written ten books on various aspects of business management, most of them stressing the importance of teamwork.
Lencioni is renowned as the author of two bestsellers, "The Advantage" and "The Five Dysfunctions of a Team," the latter of which serves as a sort of a prequel to the "The Ideal Team Player."
"The Ideal Team Player PDF Summary"
Once again, Lencioni's story is about a company with a problem: Bob Shanley, the long-time CEO of Valley Builders (VB) – a contracting firm he has founded – has to retire due to a heart problem requiring surgery.
He offers the job to his nephew Jeff, who soon learns that he has become the CEO at the worst time possible: the company has just won two gigantic contracts which require for him to hire at least 60 new employees within the next two months.
Make that 80: 20 of them, as his experienced senior executives tell him right at the bat, would eventually quit.