<1 min read ⌚
Wikipedia defines business as "an organization that provides goods and services for human needs." It's a simple definition for a complex set of processes, which encompass everything from an original idea, through an effective management structure to a maximizing-profits strategy.
And we have them all: the basics and the classics, the biographies and the big company histories, the why and wherefores of being an entrepreneur, a leader, and an investor, and the because of-s and the how-to-s of dealing with a crisis.
Consequently, it's only natural that this list is a compilation of few other of our top books lists. But, we couldn't resist to include few titles which – since we decided for a maximum of 15 of the best business books per list – we had no choice but to omit from our other booklists.
No need to buckle up: it's going to be a lean ride!
#1. "The E-Myth Revisited: Why Most Small Businesses Don't Work and What to do About it" by Michael E. Gerber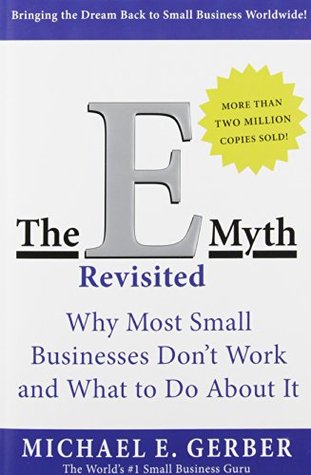 If you want to start your own company, this book is all but a prerequisite. It's basically a step-by-step guide, including not only essential tips and tricks, but also, much more importantly, numerous don'ts and why the hell would you-s.
In the cult classic "The E-Myth Revisited," Michael E. Gerber takes you on a virtual journey from the nugget of an idea to your first successful small business. The book is dived in three parts: "The E-Myth and American Small Business," "The Turn-Key Revolution: A New View of Business," and "Building a Small Business That Works!"
And each of these parts includes few chapters which will carefully lead you through all the phases of a successful small business. Specifically, you'll progress from entrepreneurial infancy (the technician's phase) through adolescent help-getting pleas and comfort-zone-wrecking acts to developing mature in-depth manuals for each of the necessary business strategies.
"The E-Myth Revisited" aims to transform the unpredictability of the business world into a surefire method for success. Absolutely essential.
#2. "The Hard Thing About Hard Things: Building a Business When There Are No Easy Answers" by Ben Horowitz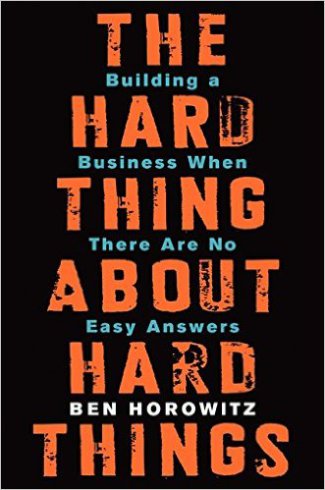 Another business 101 classic.
Ben Horowitz is an American investor and businessman, a regular blogger, a co-founder of the venture capital giant Andreessen Horowitz, and an all-around Silicon Valley legend.
In "The Hard Thing About Hard Things," he shares his experiences and real-world-proof expertise on how to establish and run a startup. And he focuses on what others leave out. "A lot of people talk about how great it is to start a business," says the blurb on the back cover, "but only Ben Horowitz is brutally honest about how hard it is to run one."
And that brutal honesty comes in the form of a highly readable experience-based volume, adorned with – well, this is a first one – rap lyrics!