Zig Ziglar – A Journey of 100 Steps
5 min read ⌚
Zig Ziglar doesn't need an introduction in most parts of the world.
His words touched the hearts of many, and his magnetism encouraged devotion and passion.
Find your new "I," and embark on a new quest to conquer the world with your ideas.
Who is Zig Ziglar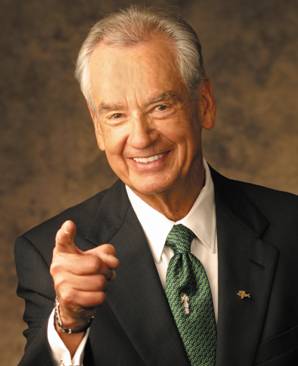 Ziglar's journey or adventure can be divided into two or more stages. The late Zig Ziglar was more of a motivational keynote speaker, who made an effort to embolden his audience with encouraging tips, quotes, and messages.
As a person who spent many years traveling all across the globe, Ziglar didn't lack the charisma to impress each and every one. In general, he tried to provoke a reaction by using humor as a weapon; an approach that helped many to find the beauty in everything.
From official sources, in the last 40 years of his life, Ziglar embarked on an unparalleled journey traveling day in and day out on a regular basis.
He stated that his main motive for igniting the passion within the hearts of those attending his seminars, was the success he experienced first-hand.
Ziglar merely wanted to share the idea of a better life and help others to enjoy life as he did.
He was born on November 6th, 1926 in Coffee County, Alabama. 86 years later he passed away, leaving a great legacy of hope for newcomers in the field of marketing, sales, leadership, self-help, etc.
At the age of 5, Ziglar moved to Mississippi, where he spent most of his young days. His family left Alabama because Ziglar's Father accepted a job offer to work at a Mississippi farm, as a manager.
In 1932, only a year after they moved to Yazoo City, Mississippi, his father died of a heart stroke.