14 min read ⌚

Forty-eight shrewd, deep, prudent, and detail orientated strategies for generating – and maintaining – power. 
"The 48 laws of Power List" gives a brand new explanation of today's society and all its features. Although Robert is aware of the situation, he invites you to dig deep into learning the basics of how to climb the corporate ladder.
This book summary offers a handful of tips and insights to maximize the effectiveness of the whole operation.
Who Should Read "The 48 Laws of Power"? and Why?
Robert Greene has a tremendous career as being one of those writers who want to share the written word with everyone; these authors believe that every human being deserves to have a fair share of the universal knowledge and power.
With an open mindset, he approaches life, separates ignorance from wisdom and makes the audience aware of the unchanging reality of inner power.
Why start instantly? – Stay with us to find out:
"The 48 laws of Power Summary" talks on Greene's behalf to adults, kids, all students, entrepreneurs, workers from different races and power seekers to change their mindset and perception, different mindset would lead them to a more spacious way of thinking that generates happiness and skill.
As a detail orientated book, Greene hopes that his masterpiece would embark an inner change and awake the"sleeping potential" that exists within a person's mind.
Author Robert Greene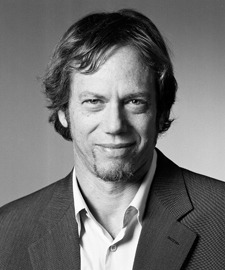 Robert Greene was born on May 14, 1959, in Los Angeles California- United States.
As an American-born and a highly admired writer about war strategies, power, status role in society, he is deservedly among the best authors of the late 20th and early 21st century.
Before starting his career as a writer, Robert tried to work several different jobs such as translator, editor and for a short amount of time in Hollywood, as a movie writer.
Book Summary
LAW 1: NEVER SHINE MORE THAN YOUR MASTER
You need to make your superiors feel superior, and you can achieve this by not showing off in ways that could make them unsafe.
To gain power, you need them to look better and brighter than they are.
LAW 2: NEVER TRUST TOO MUCH ON FRIENDS, LEARN TO USE YOUR ENEMIES
Eventually, your friends will betray you. For Greene, this is a fact, and you should never trust too much.
Instead of leaning on your friends, he suggests that you hire your ex-enemies as they tend to be more loyal.
LAW 3: HIDE YOUR INTENTIONS
To have true power, you need to be able to leave people lost and uninformed. The easiest way to do this is by never showing your true intentions.
They will never be able to prepare to go against you if you let them be lost. Also, you can always give wrong directions to maximize the effect of this law.
LAW 4: SPEAK LESS THAN NECESSARY
When you try to impress, the more you talk, the more common you seem and the less in control you get.
It is important that you be vacant and speak as little as possible. Those who speak little seem more powerful and intimidate people with their discretion.
LAW 5: EVERYTHING DEPENDS ON YOUR REPUTATION. PROTECT IT WITH YOUR LIFE
Your reputation is the foundation of your power. The more recognized and respected you are, the more powerful you become.
A good reputation alone already helps you win, but if you want to destroy your enemies, do so by attacking their reputations.
Once the attack is made, get out close and let the public finish demoralizing your opponents.
LAW 6: ATTRACT ATTENTION AT ALL COSTS
People are judged by their appearance, and if you want to have power, then not being seen or not catching people's attention can lead you to fail.
You should always seek the attention of people and never be invisible in the crowd. Be mysterious, but differentiate yourself from the crowd to be noticed.
LAW 7: LET OTHERS WORK FOR YOU, BUT TAKE THE CREDIT
If you want to become powerful, you need to be able to capture the credit for the work of others.
Use the people who work for you and, where possible, appropriate the merits of the activities they do.
Never let people take credit for your work. That will make people think that you are a master of efficiency.
LAW 8: MAKE THEM COME TO YOU
You need to get people to look for you because it gives you power and control. It is far better than your opponents come to you and that you never go to them.
When they come to you, they abandon their own plans and follow yours. Offer baits and promises of great gains and, when you attract them, attack.
LAW 9: WIN WITH ACTIONS, NEVER WITH ARGUMENTS
You never gain anything through a discussion because discussions generate resentment on the losing side, which impairs your ability to influence.
To win you need to take actions that communicate what you want. Instead of explaining something to people, demonstrate it and tell how it should be done.
LAW 10: AVOID SAD AND UNLUCKY PEOPLE
Being around unhappy and unlucky people drains your mental and emotional capacity. These people contaminate you and cause you to fail by contamination. Only associate with happy and lucky people.
LAW 11: MAKE OTHERS RELY ON YOU
To keep in control, you need people to depend on you. The more people depend on you, the more freedom you have.
Make people need you and want to be close to your happiness. Never let them learn what you know to not need you anymore.
LAW 12: USE SELECTIVE HONESTY AND GENEROSITY TO DISARMING YOUR VICTIMS
A sincere move is capable of hiding your dishonest moves. When you are honest, you initially lower people's custody and they begin to trust you. Be honest at first, gain the confidence of the person before deceiving.
LAW 13: WHEN SEEKING HELP, APPEAL TO THEIR OWN SELF INTEREST, NEVER TO THEIR COMPASSION
If you need help, you can not humble yourself and depend on others' compassion.
You should find something that will benefit that person to help you and emphasize it to the fullest. So you do not expose yourself, and you achieve your goal.
LAW 14: POSITION AS A FRIEND, BE A SPY
Get close to people to capture valuable information and ask indiscreet questions.
Take every opportunity you have to get more information and make a note. It deludes people to appear close and earn their trust, and learn as much as you can.
LAW 15: COMPLETELY DESTROY YOUR ENEMY
Harming your enemy is not enough. The important thing is to destroy it so that it is not able to rise again. Attack him/her in mind and spirit and never pity to stop before ending him/her.
LAW 16: USE YOUR ABSENCE TO INCREASE YOUR RESPECT AND HONOR.
The more you make yourself present, the greater your circulation, the less your value. If you are part of a group, move away and let people notice that you are distant.
That increases your value by generating scarcity of your presence.
LAW 17: KEEP OTHERS INTO A SUSPENDED TERROR. CREATE AN AIR OF UNPREDICTABILITY
Being predictable gives power to others. If you behave unpredictably and inconsistently, people stop trying to predict your movements.
The more unpredictable you are, the more people will become intimidated and terrified about what your next step will be.
LAW 18: DO NOT BUILD FORTS TO PROTECT YOURSELF. ISOLATION IS DANGEROUS
If you want to be powerful, you cannot isolate yourself. Isolation leaves you out of the most valuable information, and you get lost.
It's best if you disguise yourself inside the group. You are protected from your enemies when you are in the crowd.
LAW 19: KNOW WITH WHO YOU ARE DEALING. NEVER OFFEND THE WRONG PERSON
Never assume that all people will react the same way to your offenses.
Know who you want to attack and choose your victims carefully. Never let your offenses be misunderstood and reach an unplanned target.
LAW 20: NEVER COMMIT TO ANYONE
If there is any conflict, idiots rush to take sides. You must remain independent and never compromise with others, only with yourself.
Get people to chase you and toss them against each other.
LAW 21: PLAY DUMMY TO MISLEAD
People like to feel smarter. Make your victims think they're smarter than you.
If they find this, they will never think that you can have ulterior motives for them to mistrust you.
LAW 22: KNOW WHEN TO SURRENDER: TRANSFORM YOUR WEAKNESS INTO POWER
If you are weaker than your opponent, do not keep fighting, surrender yourself.
When you surrender, you have more time to recover and time to wait for his power to diminish. Do not let the opponent have the satisfaction of defeating you.
Surrender first, recompose yourself, expect him to weaken and take revenge.
LAW 23: GATHER YOUR STRENGTHS
Save your energies by keeping them concentrated at their strongest point. Focus and do not attack multiple targets at once. The intensity always beats dispersion.
LAW 24: BE A COURT JESTER
The jester feels at home in a world where everything revolves around political power and ability.
He flatters, submits to his superiors and imposes his power on others in an invisible way. If you flatter the king, there is no limit to where you can ascend within the court.
LAW 25: REINVENT YOURSELF
Recreate yourself by forging a new identity that catches the attention and interest of your audience.
Be the architect of your image and never let others define it for you.
Learn to use the theater in your actions and speeches, make it dramatic. That creates an interesting character beloved by people.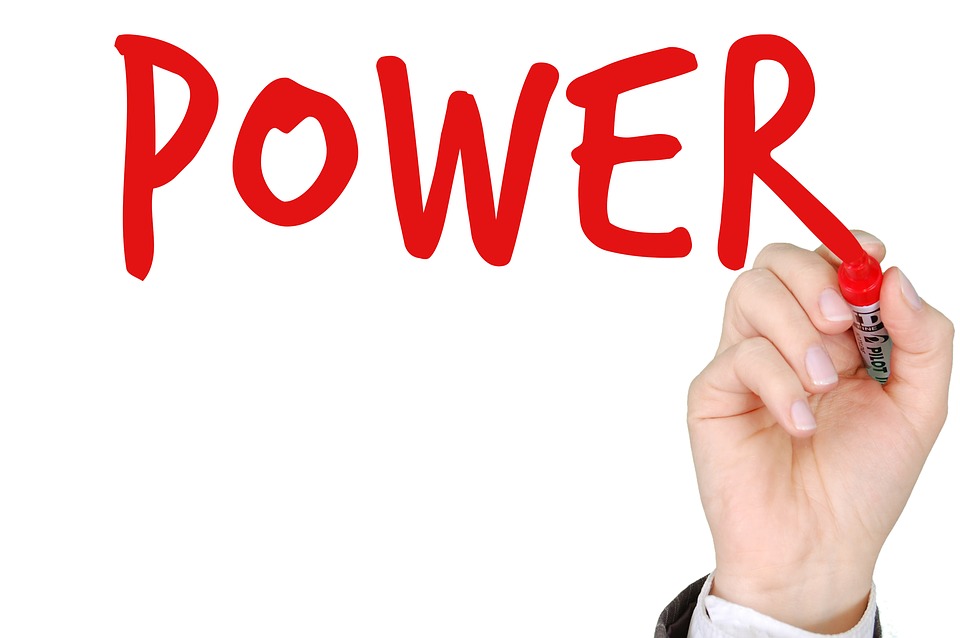 LAW 26: KEEP YOUR HANDS CLEAN
Create an exemplary façade and never get caught up in dubious activities. If you must do something wicked, let them do it for you.
Your aura should communicate perfection, and your hands can never be involved in dubious activities. If you curl up, find someone to blame and get out with clean hands.
LAW 27: PLAY WITH OTHERS NEED TO BELIEVE IN SOMETHING
People need to believe in something, always. Use this to your advantage and give them a common cause to follow you as a leader.
Communicate vaguely, make promises, demonstrate your superiority, and do not talk about the rational plane. Take advantage of others' faith.
Create rituals for your disciples and ask them to make sacrifices for the cause.
LAW 28: BE EMPHATIC WHEN ACTING.
If you are unsure about a particular attitude, do not do it. Your doubts and hesitations will hinder your execution.
Take action with faith and draw attention. Everyone admires the brave and audacious; No one honors the fearful.
LAW 29: PLAN EVERY MOVEMENT UNTIL THE END
The end is everything, and you should plan every step up to it, taking into account the possible consequences and obstacles that can nullify your efforts and ruin your plan.
Do not be surprised by the circumstances and know when to stop.
LAW 30: MAKE YOUR ACHIEVEMENTS LOOK EASY
Your deeds should look natural and easy. Ignore your efforts and never mention that something has given you too much trouble.
Always make it seem natural and simple and always seem to be able to do even more. However, do not teach anyone how you did it or your tactics will be used against you.
LAW 31: CONTROL THE OPINIONS: MAKE THEM PLAY WITH YOUR CARDS
Shuffle your victims and let them feel they are in control. Give options for them to choose, but make sure all options offered to match your goals.
When they have to make a choice, make it a choice of the "least of evils" type.
LAW 32: PLAY WITH THEIR FANTASIES
Never appeal to the truth unless you are prepared for the indignation generated by disillusionment.
People want to romanticize their lives, and if you manage to deceive them in this direction, you will become powerful.
LAW 33: FIND THE WEAKNESSES IN EACH
Each person has weaknesses, and it is up to you to explore it.
A weakness can be a fear, an addiction or a secret. If you know people's weaknesses, you can direct them to do what suits you.
LAW 34: ACT OF ROYALTY TO BE TREATED AS A KING
The way you behave normally determines how you are treated.
Sooner or later, appearing plebeian will lead to being ignored. Demonstrate your superiority and people will bow before your majesty.
LAW 35: UNDERSTAND HOW TO ACT AT THE RIGHT TIME
Do not be in a hurry, for it denounces a lack of control over yourself. Be patient, as if you are sure that things will work out on your own.
Know the right time to act and be quiet when the moment is not right.
LAW 36: DISDAIN WHAT YOU CANNOT HAVE
The more attention you give to your enemy, the more powerful you make it, and a small mistake becomes more serious and more visible when you try to fix it.
If there is anything you want and cannot have, show contempt for it, pretend it has no value. The less interest you show the clearer your superiority.
LAW 37: CREATE SPECTACLES AND ENTERTAIN
Great symbolic gestures with a dramatic air to an audience generate an aura of power.
Mount spectacles for the people around you, full of images and symbols that reinforce your presence.
LAW 38: THINK  AS YOU LIKE, BUT BEHAVE LIKE THE OTHERS
It is not worth showing people that you go against the status quo. They will only think that you want attention and that you are superior.
It is safer to blend into the crowd and embrace common sense. Keep your originality to yourself and the people closest to you who admire eccentricity.
LAW 39: STIR UP WATERS TO CATCH FISH
Anger and emotion hurt your performance, so you need to always be calm.
Your goal is to annoy your enemy by keeping your cool and so take control.
Manipulate them, so they lose their temper, destabilize them to attack assertively.
LAW 40: DESPISE THE FREE LUNCH
If something comes for free, you should be aware. This something usually comes with a favor that will be charged in the future.
]Keep your money flowing, for generosity is a sign of power.
LAW 41: AVOID TAKING THE PLACE THAT WAS OCCUPIED BY A GREAT MAN
If you have to replace a great man, you will have to do twice as much as he accomplished to be able to overcome him in his glory.
Do not stand in someone's shadow, create your own space.
LAW 42: STRIKE THE SHEPHERD, AND THE SHEEP WILL DISPERSE
Neutralize the influence of a pack leader to disperse the crowd. Do this by isolating and banishing him. If you can reach the source of the problem, the flock will disperse, and you will be free to take over.
LAW 43: WORK THE HEARTS AND MINDS OF OTHERS
To make others serve your purpose, it will be necessary to seduce and influence them.
The person you seduce becomes loyal, and to seduce a person you have to act on your weaknesses and your mind. Manipulate your emotions and be loved or feared.
If you ignore people's minds and hearts, they will hate you.
LAW 44: DISARM AND INFURIATE WITH THE MIRROR EFFECT
The mirror reflects reality, but it is also the cause of illusions. When you mirror your enemies, doing what they do, they become confused with your strategy.
The mirror effect mocks them and causes them to react in an unplanned way, opening up their weaknesses.
Few resist the confusion and chaos caused by the power of the mirror effect.
LAW 45: PREACH THE NEED FOR CHANGE, BUT NEVER REFORM TOO MUCH AT ONCE
Everyone understands the need for change, but in everyday life, people are creatures of habit.
Too much change causes a revolt. If you assume a position of authority, you must maintain your respect for tradition, and if a change is necessary, make it appear to be a mere improvement of a tradition.
LAW 46: NEVER APPEAR TOO PERFECT
Looking better than others is dangerous, and giving the impression of being perfect is even more so. If you cause envy, you create silent enemies.
Occasionally exhibit some defect and confess harmless vices, to divert envy and appear more human and less divine.
LAW 47: DO NOT GO BEYOND THE PRE-ESTABLISHED VICTORY
Victory is the most dangerous moment of all. When you win, arrogance and overconfidence can get you past the target you set, and by going too far, you create more enemies than necessary.
Do not let success take over and come to mind. Set a goal and, when you reach it, stop immediately.
LAW 48: ASSUME FORMLESSNESS
By taking on a physical form, clear and visible, you become vulnerable to attack.
Instead of taking on a form that your enemy can assimilate, keep yourself adaptable and fluid as water. Never bet on stability and a lasting order, but on chaos.
Key Lessons from "The 48 Laws of Power"
1.      Never eclipse your superiors
2.      Do not trust allies, but understand the utility of enemies
3.      Spare your words 
Never eclipse your superiors
People must always strive for reinforcement to acknowledge their sense of superiority.
It is evident that every individual is most certainly aware of its imperfections; so, as a result of incompetence, threats may occur at any time.
By making your superiors look bad in front of everyone, you are somehow signing a "death sentence" metaphorically speaking.
They will feel humiliated, useless and they'll probably crush you gradually. Greene advises you to prove that you're competent and never outshine anyone especially not them.
Do not trust allies, but understand the utility of enemies
Your friends may wish you the best of luck in all your endeavors, but you have to realize the fact that they'll betray you as soon as an opportunity arises out of envy.
We tend to expect too much from our friends and family. "The 48 Laws of Power" explain one simple theory, that when it comes to power, a majority of the population is willing to do almost anything for it.
Don't attach yourself to anyone and don't hire or appoint friends, because they are not the right choice for the job. It may sound strange, but you should hire your enemies. Wow, that's certainly knocked your socks off, but anyway, take a moment before you start analyzing.
An enemy will always feel like being on the verge of losing his job and strive to prove his/her loyalty all the time. Or, take a sports team for example:
In soccer or basketball, if you don't have 2-3 guys competing against each other to make the starting lineup, the quality of the squad will drastically plummet. You need to be motivated because if there's anything certain in the digital age that would be – rigidness will speed up your downfall!
Spare your words
Influential individuals walk with authority and speak rarely. The more a person talks, the more it reveals itself, it exposes its flaws that later on, can be used against that person.
You mustn't expose yourself too much, because you may endanger your uniqueness. Think about it, do "talkers" leave a good first impression? We, highly doubt that! Take time to absorb the environments, its triggers and what can improve the moods of all parties in the process.
Like this summary? We'd Like to invite you to download our free 12 min app, for more amazing summaries and audiobooks.
"The 48 Laws of Power" Quotes
Do not leave your reputation to chance or gossip; it is your life's artwork, and you must craft it, hone it, and display it with the care of an artist
Click To Tweet
Many a serious thinker has been produced in prisons, where we have nothing to do but think.
Click To Tweet
There is nothing more intoxicating than victory, and nothing more dangerous.
Click To Tweet
Despise The Free Lunch
Click To Tweet
friendship and love blind every man to their interests.
Click To Tweet


Our Critical Review
"The 48 Laws of Power PDF Summary" represents one transparent classic, which offers plenty of first-class information. According to experts, and us, this book has troubles regarding the whole process of clarifying the things existing behind the laws.
In reality, none of these laws could make any difference without your determination and ability to pursue success. In the midst of confusion, staying true to what you believe can act as an incentive, which will keep that momentum.
Never back down, and show your power even when the whole world turns its back on you.


Just a regular guy with a knack for writing, and digital marketing.
Emir is the Head of International and SEO at 12Min. In his spare time, he loves to meditate and play soccer.